verified Solution
hr | ReFlex underwriting automation
This page has been translated automatically.
hr | ReFlex es un sistema modular de suscripción automatizada que proporciona decisiones inmediatas y adecuadas al riesgo directamente en el punto de venta. Es compatible con todos los canales de venta y aprovecha todo el potencial de un proceso comercial totalmente digital, aumentando la facturación y la rentabilidad.
Gracias a su flexibilidad única, que permite integrar nuevos productos o funciones con gran facilidad, sus futuras inversiones en innovaciones de productos están seguras.
Contacts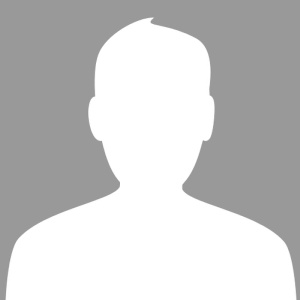 hr | ReFlex es la clave de la transformación digital para dirigirse a la próxima generación de compradores de seguros.
Vender seguros de vida de la forma más sencilla posible

Con hr | ReFlex, las solicitudes pueden completarse y las pólizas emitirse en menos de 15 minutos gracias al enfoque único de las preguntas reflexivas, fácilmente comprensibles para el consumidor. Las decisiones de suscripción automatizadas e inmediatas en el punto de venta garantizan unos elevados ratios de tramitación directa que alcanzan el 90% para los riesgos de mortalidad.

"La integración de hr | ReFlex en nuestra plataforma de venta online formaba parte de nuestra estrategia de digitalización para agilizar nuestro proceso de venta. Gracias a su extraordinaria facilidad de uso, pudimos cerrar con éxito la venta en más del 75% de los casos, tan solo 24 meses después de la implementación. Al mismo tiempo, hr | ReFlex es un componente importante de los servicios que ofrecemos a nuestro socio bancario, lo que nos da una ventaja decisiva y única sobre otros proveedores en este canal de distribución tan competitivo."

Mejorar la experiencia del cliente
La plataforma de suscripción automatizada de Hannover Re, hr | ReFlex, está diseñada específicamente para permitir que las estrategias web, móvil y digital de las aseguradoras satisfagan las demandas de los consumidores actuales. Con una arquitectura abierta y moderna, hr | ReFlex sigue siendo flexible para evolucionar con nuevos paradigmas de suscripción y programas de seguros de vida.
hr | ReFlex mejora la capacidad de una empresa para tomar las decisiones de evaluación de riesgos más precisas y oportunas en el punto de venta. Admite la suscripción acelerada, la emisión simplificada y los productos totalmente suscritos. Los conjuntos de preguntas y reglas de suscripción son transparentes y personalizables para una fácil integración con sus procesos actuales.
Albania
Algeria
American Samoa
Andorra
Angola
Anguilla
Antarctica
Antigua and Barbuda
Argentina
Aruba
Australia
Austria
Azerbaijan
Bahamas
Bahrain
Bangladesh
Barbados
Belarus
Belgium
Belize
Benin
Bermuda
Bhutan
Bolivia
Bonaire, Sint Eustatius and Saba
Bosnia and Herzegovina
Botswana
Bouvet Island
Brazil
British Indian Ocean Territory
Brunei Darussalam
Bulgaria
Burkina Faso
Burundi
Cambodia
Cameroon
Canada
Cabo Verde
Cayman Islands
Central African Republic
Chad
Chile
China
Christmas Island
Cocos (Keeling) Islands
Colombia
Comoros
Congo
Congo, The Democratic Republic of the
Cook Islands
Costa Rica
Côte d'Ivoire
Croatia
Cuba
Curaçao
Cyprus
Czechia
Denmark
Djibouti
Dominica
Dominican Republic
Ecuador
Egypt
El Salvador
Equatorial Guinea
Eritrea
Estonia
Ethiopia
Falkland Islands (Malvinas)
Faroe Islands
Fiji
Finland
France
French Guiana
French Polynesia
French Southern Territories
Gabon
Gambia
Georgia
Germany
Ghana
Gibraltar
Greece
Greenland
Grenada
Guadeloupe
Guam
Guatemala
Guernsey
Guinea
Guinea-Bissau
Guyana
Haiti
Heard Island and McDonald Islands
Holy See (Vatican City State)
Honduras
Hong Kong
Hungary
Iceland
India
Indonesia
Iran, Islamic Republic of
Iraq
Ireland
Isle of Man
Israel
Italy
Jamaica
Jersey
Jordan
Kazakhstan
Kenya
Kiribati
Korea, Democratic People's Republic of
Korea, Republic of
Kuwait
Kyrgyzstan
Lao People's Democratic Republic
Latvia
Lebanon
Lesotho
Liberia
Libya
Liechtenstein
Lithuania
Luxembourg
Macao
North Macedonia
Madagascar
Malawi
Malaysia
Maldives
Mali
Malta
Marshall Islands
Martinique
Mauritania
Mauritius
Mayotte
Mexico
Micronesia, Federated States of
Moldova
Monaco
Mongolia
Montenegro
Montserrat
Morocco
Mozambique
Myanmar
Namibia
Nauru
Nepal
Netherlands
New Caledonia
New Zealand
Nicaragua
Niger
Nigeria
Niue
Norfolk Island
Northern Mariana Islands
Norway
Oman
Pakistan
Palau
Palestine, State of
Panama
Papua New Guinea
Paraguay
Peru
Philippines
Pitcairn
Poland
Portugal
Puerto Rico
Qatar
Réunion
Romania
Russian Federation
Rwanda
Saint Barthélemy
Saint Helena, Ascension and Tristan da Cunha
Saint Kitts and Nevis
Saint Lucia
Saint Martin (French part)
Saint Pierre and Miquelon
Saint Vincent and the Grenadines
Samoa
San Marino
Sao Tome and Principe
Saudi Arabia
Senegal
Serbia
Seychelles
Sierra Leone
Singapore
Sint Maarten (Dutch part)
Slovakia
Slovenia
Solomon Islands
Somalia
South Africa
South Georgia and the South Sandwich Islands
Spain
Sri Lanka
Sudan
Suriname
South Sudan
Svalbard and Jan Mayen
Eswatini
Sweden
Switzerland
Syrian Arab Republic
Taiwan
Tajikistan
Tanzania
Thailand
Timor-Leste
Togo
Tokelau
Tonga
Trinidad and Tobago
Tunisia
Turkey
Turkmenistan
Turks and Caicos Islands
Tuvalu
Uganda
Ukraine
United Arab Emirates
United Kingdom
United States
United States Minor Outlying Islands
Uruguay
Uzbekistan
Vanuatu
Venezuela
Vietnam
Virgin Islands, British
Virgin Islands, U.S.
Wallis and Futuna
Western Sahara
Yemen
Zambia
Zimbabwe
Armenia
Åland Islands
Afghanistan
Kosovo
Views: 22329
Downloads: 5207
Page is favored by 0 user.
Contact inquiries: 5
Disclaimer
External vendor partners can provide content on es | equarium. E+S Rückversicherung AG does not verify these contents. E+S Rückversicherung AG is also not responsible and not liable for the contents and services offered. For more information please see the terms of use.
Report site