verified Solution
hr | ReFlex underwriting automation
This page has been translated automatically.
hr | ReFlex est un système modulaire de souscription automatisée qui permet de prendre des décisions immédiates et adaptées au risque directement sur le lieu de vente. Il prend en charge tous les canaux de vente et exploite tout le potentiel d'un processus commercial entièrement numérique, augmentant ainsi le chiffre d'affaires et la rentabilité.
Grâce à sa flexibilité unique, qui permet d'intégrer très facilement de nouveaux produits ou de nouvelles fonctionnalités, vos futurs investissements dans les innovations produits sont sûrs.
Contacts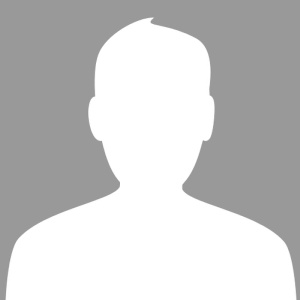 hr | ReFlex est la clé de la transformation numérique afin de cibler la prochaine génération d'acheteurs d'assurance.
Vendre de l'assurance vie aussi simplement que possible

Avec hr | ReFlex, les demandes peuvent être remplies et les polices émises en moins de 15 minutes grâce à l'approche unique des questions réflexes, facilement comprises par le consommateur. Les décisions de souscription automatisées et immédiates au point de vente garantissent des ratios de traitement direct élevés, atteignant jusqu'à 90 % pour les risques de mortalité.

"L'intégration de hr | ReFlex dans notre plate-forme de vente en ligne faisait partie de notre stratégie de numérisation visant à rationaliser notre processus de vente. Grâce à son exceptionnelle convivialité, nous avons pu conclure la vente avec succès dans plus de 75 % des cas, 24 mois seulement après la mise en œuvre. Dans le même temps, hr | ReFlex est une composante importante des services que nous fournissons à notre partenaire bancaire, ce qui nous donne un avantage décisif et unique par rapport aux autres fournisseurs dans ce canal de distribution très concurrentiel."

Améliorer l'expérience client
La plateforme de souscription automatisée de Hannover Re, hr | ReFlex, est spécialement conçue pour permettre aux stratégies web, mobiles et numériques des assureurs de répondre aux exigences des consommateurs d'aujourd'hui. Avec une architecture ouverte et moderne, hr | ReFlex reste flexible pour évoluer avec les nouveaux paradigmes de souscription et les programmes d'assurance vie.
hr | ReFlex améliore la capacité d'une entreprise à prendre les décisions d'évaluation des risques les plus précises et les plus opportunes au point de vente. Il prend en charge la souscription accélérée, l'émission simplifiée et les produits entièrement souscrits. Les ensembles de questions et les règles de souscription sont transparents et personnalisables pour une intégration facile dans vos processus actuels.
Albania
Algeria
American Samoa
Andorra
Angola
Anguilla
Antarctica
Antigua and Barbuda
Argentina
Aruba
Australia
Austria
Azerbaijan
Bahamas
Bahrain
Bangladesh
Barbados
Belarus
Belgium
Belize
Benin
Bermuda
Bhutan
Bolivia
Bonaire, Sint Eustatius and Saba
Bosnia and Herzegovina
Botswana
Bouvet Island
Brazil
British Indian Ocean Territory
Brunei Darussalam
Bulgaria
Burkina Faso
Burundi
Cambodia
Cameroon
Canada
Cabo Verde
Cayman Islands
Central African Republic
Chad
Chile
China
Christmas Island
Cocos (Keeling) Islands
Colombia
Comoros
Congo
Congo, The Democratic Republic of the
Cook Islands
Costa Rica
Côte d'Ivoire
Croatia
Cuba
Curaçao
Cyprus
Czechia
Denmark
Djibouti
Dominica
Dominican Republic
Ecuador
Egypt
El Salvador
Equatorial Guinea
Eritrea
Estonia
Ethiopia
Falkland Islands (Malvinas)
Faroe Islands
Fiji
Finland
France
French Guiana
French Polynesia
French Southern Territories
Gabon
Gambia
Georgia
Germany
Ghana
Gibraltar
Greece
Greenland
Grenada
Guadeloupe
Guam
Guatemala
Guernsey
Guinea
Guinea-Bissau
Guyana
Haiti
Heard Island and McDonald Islands
Holy See (Vatican City State)
Honduras
Hong Kong
Hungary
Iceland
India
Indonesia
Iran, Islamic Republic of
Iraq
Ireland
Isle of Man
Israel
Italy
Jamaica
Jersey
Jordan
Kazakhstan
Kenya
Kiribati
Korea, Democratic People's Republic of
Korea, Republic of
Kuwait
Kyrgyzstan
Lao People's Democratic Republic
Latvia
Lebanon
Lesotho
Liberia
Libya
Liechtenstein
Lithuania
Luxembourg
Macao
North Macedonia
Madagascar
Malawi
Malaysia
Maldives
Mali
Malta
Marshall Islands
Martinique
Mauritania
Mauritius
Mayotte
Mexico
Micronesia, Federated States of
Moldova
Monaco
Mongolia
Montenegro
Montserrat
Morocco
Mozambique
Myanmar
Namibia
Nauru
Nepal
Netherlands
New Caledonia
New Zealand
Nicaragua
Niger
Nigeria
Niue
Norfolk Island
Northern Mariana Islands
Norway
Oman
Pakistan
Palau
Palestine, State of
Panama
Papua New Guinea
Paraguay
Peru
Philippines
Pitcairn
Poland
Portugal
Puerto Rico
Qatar
Réunion
Romania
Russian Federation
Rwanda
Saint Barthélemy
Saint Helena, Ascension and Tristan da Cunha
Saint Kitts and Nevis
Saint Lucia
Saint Martin (French part)
Saint Pierre and Miquelon
Saint Vincent and the Grenadines
Samoa
San Marino
Sao Tome and Principe
Saudi Arabia
Senegal
Serbia
Seychelles
Sierra Leone
Singapore
Sint Maarten (Dutch part)
Slovakia
Slovenia
Solomon Islands
Somalia
South Africa
South Georgia and the South Sandwich Islands
Spain
Sri Lanka
Sudan
Suriname
South Sudan
Svalbard and Jan Mayen
Eswatini
Sweden
Switzerland
Syrian Arab Republic
Taiwan
Tajikistan
Tanzania
Thailand
Timor-Leste
Togo
Tokelau
Tonga
Trinidad and Tobago
Tunisia
Turkey
Turkmenistan
Turks and Caicos Islands
Tuvalu
Uganda
Ukraine
United Arab Emirates
United Kingdom
United States
United States Minor Outlying Islands
Uruguay
Uzbekistan
Vanuatu
Venezuela
Vietnam
Virgin Islands, British
Virgin Islands, U.S.
Wallis and Futuna
Western Sahara
Yemen
Zambia
Zimbabwe
Armenia
Åland Islands
Afghanistan
Kosovo
Views: 22327
Downloads: 5207
Page is favored by 0 user.
Contact inquiries: 5
Disclaimer
External vendor partners can provide content on es | equarium. E+S Rückversicherung AG does not verify these contents. E+S Rückversicherung AG is also not responsible and not liable for the contents and services offered. For more information please see the terms of use.
Report site